All our dentists adhere to the strict guidelines governing the profession under strict guidance from the General Dental Council (GDC) "Standards for Dental Professionals".
Our Patient Care Coordinators
Ellie Harris
Practice Manager
Ellie has embraced the challenging dual role of Practice Manager and Treatment Coordinator at both Wordsworth House and Glenholme Dental Centre. She has thrown herself in wholeheartedly, culturing a new team at both sites to create a positive atmosphere. Ellie's ethos is to promote a calm and relaxing environment for both clinicians and patients alike and welcomes all to visit her at either practice as her door is always open. She has a demonstrated history working in the dental environment and is currently undertaking a Level 4 Diploma in Practice Management to expand her knowledge and assist with the efficient running of the practices. In her spare time she enjoys trying out new recipes, singing and spending time with friends and family.
Sarah Toye
Patient Care Coordinator (Wordsworth House Dental Centre)
Sarah is an experienced dental receptionist with a background in management. She has a warming personality and professional manner and enjoys welcoming and supporting our patients for each of their visits. Sarah's passion for dentistry has led her to take on a more treatment coordinator focused role, and is currently completing a Level 3 Diploma in Practice Management to support her career. In her spare time she enjoys spending time with friends, going to the gym and walking her dog in the forest with her partner.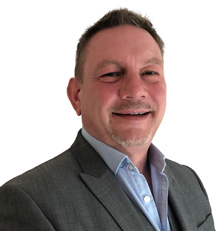 Mark Burrows
Dental Relationship Manager
Mark brings over 25 years of experience in commercial account management to the team and looks after our referring practices. As a liaison between our specialist team and our referring dentists, Mark builds strong and trusting relationships, ensuring patients ultimately get the very best treatment through our partnership with their dentist. When not working, Mark enjoys spending time with his wife and 4 children and 2 grandchildren.
Shannon Taylor
Patient Care Coordinator (Glenholme Dental Centre)
Shannon is as an experienced receptionist with a background in hospitality. She is enjoying her journey in the dental industry and prides herself in offering an exceptional level of care to our patients, ensuring everyone is at ease when they visit us. Shannon is passionate about her work and always wants to strive to succeed. In her spare time she enjoys concerts, holidays and socialising with friends and family.
Dental Nurses
Anisha Mall
Dental Nurse
NEBDN 2015
GDC No. 259443
Anisha has been dental nursing since 2013 achieving her National Diploma in 2015. Anisha is always keen to expand her knowledge and has gained qualifications in impression taking and oral health education. She thoroughly enjoys assisting for the specialist treatments at Glenholme Dental Centre and ensures all clinical aspects of the practice are organised. In her spare time, Anisha enjoys travelling and socialising with her friends and family.
Sophie Cush
Dental Nurse
NEBDN 2017
GDC No. 279891
Sophie joined Glenholme Dental Centre after having a break from dentistry due to having her third child. Sophie has many years of nursing experience, and she achieved her dental nursing qualification in 2017. Since being with us she has enjoyed working with our team of specialists and loves the peaceful atmosphere of our private practice. In her own time Sophie is a mum of 3 girls who keep her very busy! She enjoys art, festivals and family holidays.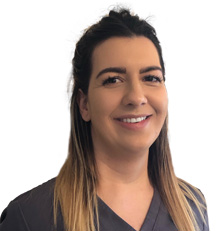 Paris Glanville
Dental Nurse
L3 QCF City & Guilds 2018
GDC No. 277551
Paris began dental nursing in 2015 and achieved her dental nursing qualification in 2018. Since joining us at Wordsworth House, Paris has taken a keen interest in working alongside the specialist treatments. She completes her role with passion and dedication and enjoys providing a high level of care to our patients. Paris is a mum of 2 boys and enjoys socialising, cooking and taking trips with her family.