Remember when you used to have all your own teeth? Your smile would have been one of the first things that people noticed about you. And they would have continued to notice it as they talked to you. We are hardwired to do so. But, if you have lost one or more teeth and have had them replaced with a bridge or dentures, you may be finding that other people can spot that some of your teeth are artificial. If so, maybe it's time to find out more about dental implants in Hampshire.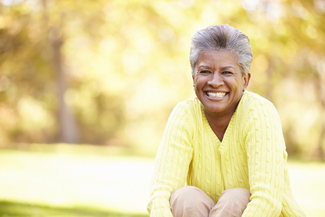 At Dental Implants Hampshire, we can offer you two clinics at which you can have implant surgery. You can come to our clinic on Palmerston Street in Romsey or you can visit us at our clinic in Chequers Road in Basingstoke for dental implants in Hampshire. Whichever clinic is more convenient for you, you will find yourself in the same warm, relaxed and friendly environment, receiving high quality care using modern dental equipment and techniques.
You may need only one tooth replacing. Or it could be a few, or even all of your teeth. We can help you replace any number of missing teeth, using our experience, knowledge and skills to give you back your beautiful smile.
Superior stability with dental implants
As dental implants are fitted into the jawbone, they are a long-lasting and remarkably stable solution for replacing missing teeth. Dental implants replace the missing root as well as the crown of the tooth. Having replacement tooth roots gives stability to your remaining teeth and also keeps your jawbone strong and healthy. If you don't replace missing tooth roots, the teeth surrounding the gap left by the missing root can tip into it. Also, and very importantly, the jawbone itself can start to lose density. Jawbone shrinkage is what creates the sunken look associated with age, but which is actually the product of a reduced jawbone and missing teeth. The more teeth you have lost the more pronounced this can become.
In Hampshire, dental implants solve this problem and also create a stable base onto which custom-made artificial teeth can be fitted.