If you've never heard of dental implants before, and you've just lost or are losing teeth, then you are in for a pleasant surprise when you come to us at Dental Implants Hampshire for a consultation about ways to replace them.
In Hampshire, dental implants are the most effective way to replace lost teeth. They offer full functionality, that is they work as well as your natural teeth, without compromising other teeth around them. Plus, if you look after them well, which is pretty simple to do, they can last for the rest of your life. Let's take a look at what dental implants are.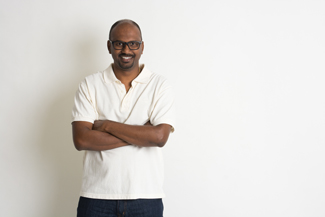 Replacing the whole of the tooth
Dental implants in Hampshire are titanium posts, generally about 1.3 centimetres long. They are either a post or screw-shaped. Inside, each has an internal screw as well. The dental implants are inserted into your jawbone and replace the root of your tooth. This gives the crowns incredible stability, and means that you can carry on eating a wide and varied diet containing any crunchy, sticky, chewy foods you want, including important raw vegetables and fruit.
Each implant can carry up to three crowns and whatever you need is fixed onto the implant with a component called abutment that is screwed into the implant's internal screw.
The implant process
In Hampshire, dental implants are inserted under local anaesthetic, and if you are a nervous patient, you can also opt for sedation.
The dentist cuts through the gum and drills into a carefully chosen site to create an artificial socket. The implant is either tapped or screwed into place, and the gum sewn back. Over the next few weeks, the implant integrates with the jawbone in a process called osseointegration. Once the two have meshed together, your custom-made crowns can be added.
Care
Implants cannot decay, but they can become loose if they are affected by advanced gum disease. Your job is to clean them thoroughly twice a day, with careful brushing, flossing, interdental brushes and mouthwash to make sure that plaque does not build up. Supplement your routine with bi-annual hygienist visits and your implants should last a lifetime.