All our dentists adhere to the strict guidelines governing the profession under strict guidance from the General Dental Council (GDC) "Standards for Dental Professionals".
Dr. James Kleiber
GDC No. 81143
Expert in Dental Implants
MFDS RCS Eng 2004 BDS Lond 2002
Dr Kleiber qualified in 2002 at Guy's and St Thomas's in London. In 2004 he completed his MFDS at the Royal College of Surgeons of England. Over the last 10 years, Dr Kleiber has worked at a number of demanding private referral practices in London and the home counties focusing on the more difficult and challenging prosthodontic and implant referrals.
In addition to his clinical work, Dr Kleiber has coached for the pioneering implant manufacturers Astra and Nobel since 2008, mentoring dentist in how to place and restore dental implants. He was also a clinical teacher at Guys Hospital for Eight years from 2004 to 2012, during which time he taught, mentored and supervised in all aspects of restorative dentistry.
Dr Kleiber's steady and reassuring manner, backed up by his vast experience in implants and restorative dentistry, helps to put even his most nervous patients at ease and ensures the optimal outcome for all his treatments.
Dr. Pegha Heidarzadeh
GDC No. 81722
Specialist Periodontist
Tandläkare Göthenburg 2001
Dr Pasha qualified with distinction from the University of Gothenburg, Sweden in 2001. After spending two years working in Sweden she embarked on a journey of exploring and working as a dentist in different European countries. Dr Pasha has been practicing dentistry in UK since 2003. She attended numerous courses both in US & UK in the field of restorative/cosmetic dentistry and periodontology before gaining her certificate in Restorative Dental Practice from the prestigious Eastman Dental Hospital in 2009. In 2010 she enrolled in a three-year full time specialist training, MClindent in Periodontology, in Guy's Hospital, London. As a part of her specialist training she has been involved in the training of undergraduate dental students and has otherwise a keen interest in health psychology. She did her MSc, as a part of her specialist training, in Health Psychology and Health beliefs. Dr Pasha enjoys working with other colleagues, specialist or in general practice, as a part of a periodontal support services to help deliver excellent care for patients.
Dr. Somayeh Modarres-Simmons
Specialist Endodontist
BDS Lond 2004
GDC No. 83687
Somayeh is passionate about her work and enjoys the precision involved in these sorts of procedures that makes them technically challenging. She continues to enjoy treating patients in a kind and reassuring manner. Somayeh has experience working throughout London, Oxfordshire and the South - east. She is a General Dental Council - registered Specialist in Endodontics. Somayeh lives with her husband and daughter in Farnham, Surrey and is a keen runner and cyclist.
Dr. Shahin Sheykhzadeh
Orthodontist
DMD Bucharest 1997
GDC No. 233633
Academic: Qualified as a dentist in Romania in 1997 and as a Specialist Orthodontist in 2000. Registered as a dentist and a Specialist Orthodontist with the General Dental Council, London.Member of European orthodontics society and British orthodontics society.
Previous positions held: Apart from working as part of our team, Shahin also works at a dental practice in Poole and Poundbury and has previously worked in Romania and Iran, and was for some years the Head of Orthodontics at a dental clinic in Tehran.We are delighted to have Dr Shahin Sheykhzadeh working with us as our new Specialist Orthodontist. Shahin is Persian and comes from northern Iran close to the Caspian Sea. He speaks several languages including English, Farsi, Romanian and some Turkish. With 17 years of experience in both the private and public sector, Shahin offers his patients high quality orthopaedic and orthodontic therapies, which include fixed and removable braces to treat crowded teeth, deal with functional problems, skeletal anomalies and Orthosurgical issues. Where appropriate, he is happy to include unobtrusive Invisalign and Lingual systems as treatment options. He is confident of being able to resolve orthodontic problems in people of all ages and where necessary, adopt new methods or complicated treatment plans. Currently living in Poole , he is an animal lover, enjoys interior design and cooking international cuisine and whilst in Iran, was involved in charities supporting poor, disadvantaged and abandoned children.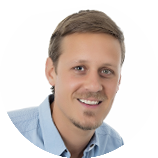 Jaume Escoda Francoli
Specialist Oral Surgeon
Expert in Periodontics & Implants
Lic Odont Catalan 2004
GDC No. 256969
Jaume (James) studied in both Universities of Dentistry in Barcelona (Catalonia, Spain). He is a positive, energetic and friendly third generation dentist, deeply specialised in Oral Surgery, Periodontics and Implantology. James has been working as a dentist since 2004 and as a specialist since 2007. He likes to be updated and to travel, being the perfect excuse to attend to many Congresses of his speciality around the world. He was an associate Professor in the University of Barcelona before he came to England and he is still working hard in his long and worthy Doctoral Thesis focused in a synthetic biomaterial that could be a substitute for autogenous bone grafting. He started working in the UK (Southampton) in 2016 and he has done several courses: intravenous sedation, intermediate life support, safeguarding patients, IRMER, etc. to improve, adapt, comply and learn more as his life's motto. James enjoys working as a team providing our excellent care (shoulder by shoulder) with each one's experience to prevent any future worsening complication and to improve the treatment plan so the results of our treatment could last many years making the patient really happy.

Dr. Stefan Ciapryna - Associate Dentist
BDS MJDF RCS (Eng)
GDC No. 212910
Clinical Teacher and Lecturer
SpR Speciality Endodontic Registrar King's College London / Guy's and King's College Hospitals
Restorative Dental Surgeon
Stefan is a speciality endodontic registrar who holds a special interest in restorative, aesthetic and endodontic dentistry. He is the Clinical Lead and Endodontist for LondonEndoImplants. His work as an endodontic registrar will culminate in him obtaining the degree of Member of Restorative Dentistry (MRD) and Endodontist (MEndo RCS Ed). Stefan qualified as a dental surgeon in King's College London.
Following his undergraduate training, Stefan's pursuit of obtaining the expertise of advanced treatment planning lead him to work across several different dental sectors in recent years. He has been providing not only domiciliary and community dentistry but also conscious sedation and complex dental general anaesthetic cases, in his work in both Bedford and the Luton and Dunstable Hospitals and Community Dental Services. In these companies, he introduced advanced aesthetic dentistry and taught many dentists how to provide high end treatment.
Stefan further obtained his Membership of the Joint Dental Faculties of the Royal College of Surgeons of England in 2013, now being an active member of the Royal College. He went on to complete a Postgraduate Diploma in Aesthetic and Restorative Dentistry in July 2015. Stefan now works and lectures undergraduate and postgraduate students in Guy's and King's College hospitals, routinely taking on and successfully treating referral and failed restorative endodontic cases. He also tackles complex multi-disciplinary specialist cases including full mouth rehabilitations in conjunction with other specialists as part of his work within the hospitals. Stefan travels to various practices over London and the south of England as a locum speciality endodontic registrar providing specialist treatment whilst taking on restorative and prosthodontic referrals for wear cases where he rehabilitates the whole mouth.
Stefan has always prided himself on his meticulous work and strives for the perfect result, and his patients are always thankful for his gentle bedside manner. He is a member of the British Dental Association, the Royal College of Surgeons in England and a full member of the British Endodontic Society.
Stefan is a keen musician, playing the trumpet, and has performed at the Royal Albert Hall, the famous Bulls Head jazz bar in London and various other international venues in his time with classical orchestras and jazz ensembles. He toured France, Spain and Germany to this effect. He is best known by his patients for the varied music playing away as he treats them! He spends his free time volunteering in youth organisations being an active committee member in community teams. Stefan is a keen runner, having run half-marathons and full marathons and raised money for various charities.