When you hear about dental implants in Hampshire, you probably hear about how long it takes from the first consultation to finally walking out of the dentist with your new teeth, ready to eat your first juicy steak in years. You may hear stories of implant journeys that typically take 3 or 4 months. You may even hear stories of complicated implant journeys that have taken upwards of a year from start to finish. Well, at Dental Implants Hampshire, it doesn't have to be that way. Here, you could get your implants put in, crowns and all, in just one day.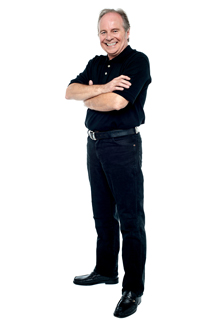 The perks of getting dental implants with us
In Hampshire, dental implants really are possible to have fitted in one day when you come to our dedicated implant centre. There are several reasons why having dental implants in Hampshire can take such a long time. One is that the crowns need to be made offsite, so the dentist has to take impressions of old teeth, or remaining teeth and then send these, along with any good photographs, to a laboratory to be made. That's all well and good, but there's bound to be a queue, and creating the crowns from porcelain can take a while, if only because the lab has got other orders it needs to complete first.
When you get your dental implants in Hampshire with us at Dental Implants Hampshire, we do away with queuing to get your teeth made by having our own technical laboratory onsite. So, we can make your artificial crowns for you on the day that you have your dental implants inserted. We call this service Same Day Teeth.
Here's how it goes. You come into us first thing in the morning for your implant surgery. We remove any failing teeth, as agreed beforehand, and then gently insert your implants to replace the tooth roots you have lost. While you are relaxing in our recovery area, our highly skilled technicians are custom-making the crowns that will go on top of your implants. This may be a single crown, a bridge of 2 or 3 teeth, or a full or partial denture.
Late in the afternoon, your crowns will be fitted and you will leave with new teeth in place.