The advantages of dental implants in Hampshire are multiple and very significant. The main advantage over a denture is that an implant is fixed, so you have the confidence to eat and talk without the fear of it moving or slipping. As well as this you can taste more of your food compared to a denture as the roof of your mouth will not be covered by plastic.
When missing teeth are replaced by a bridge, the teeth on either side of the space must be ground down to provide the anchors for the bridge. When dental implants in Hampshire are used instead, these teeth can be left untouched, and so the implant is a far more preservative solution.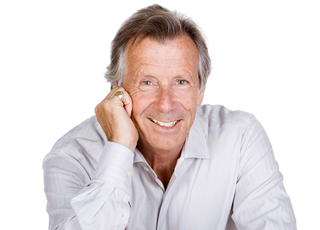 Is everybody suitable for dental implants?
There is no upper age limit to be suitable for dental implants in Hampshire and if you have sound dental health then dental implants will almost certainly be suitable. However, there is a minimum age of approximately 18, to ensure the jawbone has stopped growing.
There are some factors that could make dental implant treatment difficult, including certain medical conditions, especially conditions affecting the bone or diabetic patients who generally have poorer healing times.
It should be noted that heavy smoking or drinking can also have an adverse effect on the health of your gums and bone and compromise the outcome of your dental implants treatment at Dental Implants Hampshire.
Implants require adequate height, width and volume of bone to be able to be successfully inserted. During your initial consultation, we will assess these factors and judge your suitability for dental implants in Hampshire.
Are they safe?
Dental implants have been available for over 40 years and a wealth of scientific data shows that they are a successful long-term solution for tooth loss. There are success rates of over 95% over a 15-year period. Implants are made of commercially pure titanium, which is a special material known for its strength and safety as the body does not reject it as foreign. Some of our patients are also surprised to find out that it is the same material that is used for hip replacements!