The thing with teeth is that they need to be firmly anchored in order to be able to do their job of biting and chewing properly. The average male chew has a multidirectional force of about 97kg or 200lbs. That's a lot of pressure. Imagine if you put that kind of pressure on a young tree in a pot, you would probably push it over.
And so it is with teeth. If they have no roots, the teeth cannot exert the force we need to eat our food. Dentures can only give you about a quarter of the force you need, but you can give them all the support you need if you combine dentures with dental implants in Hampshire.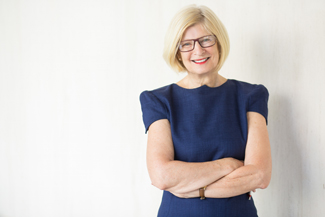 Dentures normally rely on fitting well to the gums and the suction between the two to stay in place. This works well when they are newly fitted, but, over time, gums recede and jawbones with no tooth roots in shrink and dentures become loose. That's when people enter into a world of messy denture adhesives and a constant mild unease that their teeth may slip out of place at the least convenient moment.
However, securing dentures with dental implants in Hampshire gives so much more stability than even newly-fitted dentures can offer.
How does denture stabilisation work?
At Hampshire Dental Implants, we use mini dental implants to secure your dentures in a procedure that is simpler than fitting normal dental implants. This is because when we fit mini implants, we do not need to open up the gum. We fit the implants right through it into the bone.
It takes between four and six mini implants on each arch to stabilise a full denture.
Once the implants are in place, we fit them with an abutment, which either has a ball or bar fixture to attach to your denture.
Your dentures can be customised to fit onto the implants, or you can invest in a whole new handcrafted set, which we can create for you.
Why not come in for a consultation and find out how dental implants in Hampshire could change your life?