If you have suffered from tooth loss, effective treatment is key to restoring your quality of life and your smile. The gaps created by missing teeth can change the way you eat, chew and speak, while the cosmetic impact can knock your confidence. Dentures are a long-standing solution but can be uncomfortable, cause irritation and slip out of place. Dental Implants Hampshire offers a clinically proven alternative, without all of these downsides. Dental implants in Hampshire can reliably and effectively restore your missing teeth, using the latest in dental materials and technology.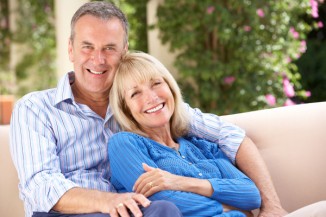 Understanding how dental implants work
Your teeth can be thought of in two halves, what you can see above your gums and what lies below, namely the tooth roots. Dental implants act as artificial tooth roots, on top of which replacement teeth can be attached to complete the reconstruction of your teeth.
At our modern practice in Hampshire, dental implants are precisely placed in your jawbone by one of our highly trained dentists. Once fitted, they encourage the growth of new bone to firmly secure your implants in place. A period of healing is needed for this process to complete. Your custom-made replacement teeth can then be added.
Why choose dental implants in Hampshire?
Dental implants offer several advantages over traditional dentures. The most obvious perk is their superior stability. Without the worry of your replacement teeth slipping, you can enjoy mealtimes again, even when faced with tough and chewy foods. Dental implants also prevent your jawbone from degenerating and your gums from receding. This is a common occurrence after tooth loss and can leave neighbouring teeth more vulnerable to damage and even falling out themselves.
A pain-free experience
At Dental Implants Hampshire, we take the greatest efforts to ensure your dental implant journey is free of pain and worry. Local anaesthetic is used to fit your implants, with sedation available for more nervous patients. You will know precisely what to expect from your treatment, as our experienced dentists will walk you through your procedure and answer all of your questions. So whether you have lost one tooth, several or a whole mouthful, dental implants in Hampshire can give you long lasting results worth smiling about.