At our practice in Hampshire, dental implants are used to improve a variety of tooth loss situations. Whether you've lost a single tooth playing sports, or several teeth for different reasons over the years, the friendly team at Dental Implants Hampshire will provide you with a natural-feeling solution that will bring you oral health benefits for many years to come.
The benefits of dental implants in Hampshire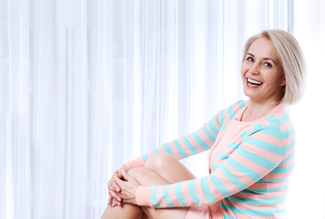 Having a gap in your teeth can affect your overall confidence, and make you reluctant to smile. It can also increase the risk of gum disease and tooth decay by being harder to clean than the rest of your mouth, letting food particles and bacteria build up to harmful levels. The loss of several teeth can result in bone deterioration, which affects the shape of your face's underlying structure. Unlike removable dentures, dental implants can eliminate or reduce all of these problems, giving you a healthier mouth with better dental function.
The procedure and its effects
Firstly, you'll have a consultation. Our team will get to know your dental history, and what you want from your replacement teeth. Detailed images of your mouth will be taken, using contemporary equipment, to help us produce a treatment plan that's precisely tailored to your needs. And we'll ensure that your oral health is at a good enough level to receive the implants.
Then comes the minor surgical procedure, in which the dentist places small titanium posts into your jawbone. After a period of healing, the dentist will attach the replacement teeth to these posts. In a process known as osseointegration, the material of the jawbone forms a powerful bond with the implants, making a secure base for the replacement teeth. You'll enjoy biting and chewing your food as you used to do with your natural teeth. Patients who've received dental implants in Hampshire can even find that certain words and phrases are easier to pronounce than they would have been when wearing removable dentures.
Dental Implants Hampshire offer payment plans to help you spread the cost of these long-lasting improvements. If your implants are properly cared for, they can last for the rest of your life.