Are missing teeth causing you problems? Do you have to restrict yourself to soft foods or find that the way you speak has changed? Perhaps your heart sinks when you look in the mirror and you worry about social interactions or having your photograph taken. If this sounds like you, then Dental Implants Hampshire can help. We have many years of experience in fitting dental implants in Hampshire, so can carry out the procedure even when the case is more complicated.
What is involved in treatment?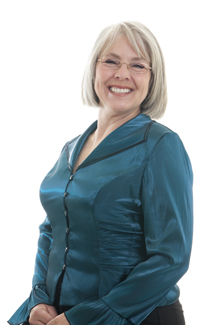 The first stage is a consultation to find out what you want to achieve and assess the state of your teeth and gums. Your mouth and jaw need to be healthy so, if necessary, preparatory work is carried out and then the implants are fitted during a minor operation. This involves placing a small metal screw into the jaw under local anaesthetic. The bone and blood vessels mesh around the metal, holding it securely in place. Your dental implants can then be used as a stable base for fixed dentures, crowns or bridges. All that is left for you to do is relish your favourite food again, smile with confidence and enjoy living life to the full. For our patients in Hampshire, dental implants have proved to be a long-term investment in their health and appearance.
Can I have dental implants in Hampshire?
Patients considering dental implants in Hampshire often ask whether the treatment is suitable for them. In some cases, the bone is not strong enough to support implants, particularly if you have been wearing dentures or coping with missing teeth for some time. This is because the tissues of the jaw may have started to shrink back, due to lack of stimulation from teeth roots. However, we are delighted to offer sinus lifts to ensure adequate bone density, making dental implants an option that is available to many more people.
We are proud to be able to offer our patients in Hampshire dental implants, whatever their situation. Become one of the hundreds of people who have said hello to the benefits of dental implants and goodbye to the problems of missing teeth.