If you have lost one or more teeth, dental implants in Hampshire might be something you are already considering. Hampshire Dental Implants offers a wide range of implant-based solutions to missing teeth, to give you back a smile that doesn't just look natural, but acts natural, too.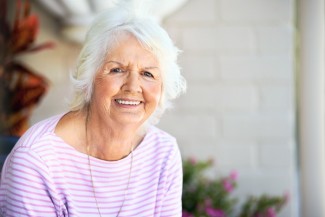 All dentists will tell you that missing teeth should always be replaced. Not doing so doesn't only leave you with gaps in your smile, it can also affect the health and positioning of your other teeth, making them harder to clean and ultimately increasingly your chances of suffering further tooth loss in the future.
Hampshire implants
At our Hampshire dental practice we believe that in most cases dental implants are the optimum tooth replacement option. Whereas standard dentures and bridgework only replace the crowns of the teeth, dental implants are replacements for the roots. They are them combined with either a single crown, a bridge, or dentures, creating unrivalled stability and highly realistic action.
Traditional dental bridges rely on your surrounding teeth for support. That might be OK if those teeth adjacent to the gap are healthy, strong, and free from large fillings – for example, if one of your front teeth gets knocked out by accident, but otherwise your dental health is excellent.
However, a traditional bridge will put more strain on those teeth, whilst an implant-retained bridge takes all its support from your dental implants in Hampshire.
At our Hampshire dental practice we can combine a series of dental implants with a bridge to replace anything from two to a full arch (jaw) of your teeth. Except in cases where a single tooth is being replaced by one dental implant and one crown, you won't need as many implants as you do new teeth – thanks to your dentist's intricate planning, a few carefully-placed dental implants can support several teeth.
Unlike traditional dentures, implant-supported teeth won't become loose. Therefore, there is no need to worry about the common denture woes caused by loose-fitting false teeth. Instead, you can get on with enjoying a healthy diet, speaking confidently and clearly, safe in the knowledge your teeth will stay just where they should be.